Book Now
Junk Removal CONCORD, MA
Removal of: Junk, Trash, Garbage, Rubbish, Clutter
Appliance Removal, Construction Debris Removal, Estate Cleanouts, Above Ground Swimming Pool Removal, Hot Tub Removal, Yard Cleanups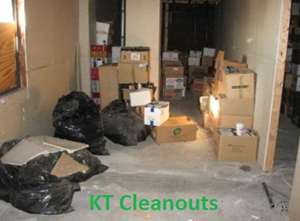 We all have it. Junk, trash, debris, garbage, rubbish, and/or clutter. Periodically, we all need to clean it out to regain our space and sometimes our sanity. Downsizing your home or moving? Remodeling? Need a property or yard cleanup? Do you need to get rid of old appliances, furniture, TV's, toys, clothing, books, or other trash? Does your office have desks, bookcases, broken printers, outdated computers, monitors and other debris? Call KT Cleanouts for your rubbish disposal projects in the greater Concord, MA area.
Why KT Cleanouts for Your Trash Removal
KT Cleanouts™ is your trusted independent full-service trash removal company. KT Cleanouts will pickup & dispose all of your unwanted and unneeded garbage in a professional and environmentally safe manner. Before we dump we try to donate and recycle. Call us today and let the pros do the heavy lifting for your trash disposal. Reclaim your space!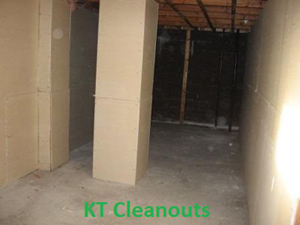 This is How It Works For Your Debris Disposal
Here's how it works for your trash removal project. Call us
978 957-2900
and tell us what debris you have and how much of it there is. We can then give you a rough estimate – 99% of the time right over the phone. First, we set up an arrival time that's convenient for you and we'll call you when we're on our way. Next, we'll give you an exact quote. If the junk removal quote is acceptable to you, we can usually do the work right away. Let us do the heavy lifting for your debris removal project. Our rates are the best around Andover, MA and our service can't be beat.
KT Cleanouts Provides Safe Clutter Removal For:
Furniture and Household Items: Sofas, Loveseats, Recliners, Desks, Office Equipment/furniture
Appliances/Kitchen Items: Stoves, Refrigerators, Microwaves, Dish Washers, Washers and Dryers
Sleep Sofas, Furnaces, Hot Water Heaters, TVs, Beds, Bureaus, Dressers, Box Spring, Mattress, Night Stands, Coffee Tables
Computers/Electronics: Including: Monitors, Modems, Printers, Copiers, CPU Box, etc.
Bathroom Fixtures: Sinks, Toilets, Bathtubs, Tub Enclosures
Debris from flooded basements
Lawn & Garden Equipment Items: Lawn/Patio Furniture, Lawn Mowers/Tractors, Weed Whackers, Leaf/Snow Blowers, Roto Tillers, Metal & Wood Sheds
Books: Including Magazines, Newspapers, Cardboard
Recreational Equipment: Bikes, Exercise Equipment, Pool Tables, Swimming Pools, Sporting Items
Fabrics: Clothing, Linens, and all Fabrics
Rugs: Including Vinyl Flooring, Windows, Doors, Countertops, Tile
Construction Material: Including Sheetrock, Ceramic Tiles, Wood, And Most Building Materials
Gym Equipment Including Swing Sets, Slides, Playground Sets
Tires, Wheels
FREE Junk Removal Estimates
Each and every junk removal project is unique. We provide FREE
estimates
. Scheduling is easy with KT Cleanouts. Call us at
1-866-388-JUNK (5865)
or send us an
email
for fast and dependable junk removal. Yes, we can schedule appointments for weekends in the Concord, MA area!
We Want To Earn Your Business
KT Cleanouts is family owned and operated – that means you get the best service and price for your junk removal. We've been in the junk removal/dumpster rental business since 2002. We serve the greater Concord, MA and Southern New Hampshire area. We're fully insured and earned a FIVE star review rating at
Google Reviews
,
Thumbtack Reviews
and
Yelp Reviews
.